This ongoing project aims to provide you with up to date profiles of the leading and up-and-coming champagne houses and single estates. It is continually updated. Please comment if you wish.
Champagne Bruno Paillard – A Profile
Tim Hall 22.11.2011. Updated 12.01.2022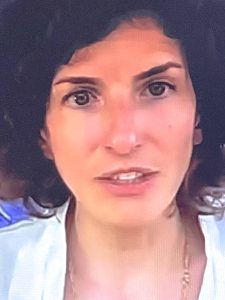 Champagne Bruno Paillard is a 'new' champagne house, but in 30 years, has become one of the very best. For 'new' read founded in 1981. That very few new houses have been formed from scratch since, says as much about Bruno Paillard's brilliance and drive as it does about the double whammy you would face if you tried to do the same thing today: Champagne has the world's highest grape prices (over €6 per kilo) and at around €1.3m per hectare, the most expensive vineyard land in the world. Even in 1981 it was hard enough for 'arriviste' Bruno Paillard to be accepted into the circle of champagne 'maisons'.
Back in 1975, Paillard, a native of Champagne whose family were growers and brokers from Bouzy, learnt Champagne like the back of his hand by becoming a young broker or 'courtier', the profession which finds buyers for sellers of champagne grapes, juice, finished wine or stocks of ageing bottles 'sur lattes' needing another home. Paillard nurtured ambitions beyond a career as a middleman and famously sold his beloved 1966 Mk2 Jaguar to finance his step into launching Champagne Bruno Paillard.
Today, Bruno Paillard's networking skills and business acumen have propelled him far beyond being the private owner of his own Champagne house. He is the biggest shareholder and chairman of Lanson-BCC, the second biggest Champagne grouping after LVMH's (Louis Vuitton Moët Hennessy). Apart from Lanson, this group owns Boizel, Chanoine Frères, Besserat de Bellefon, Philipponnat, Alexander Bonnet, de Venoge and private label distributor Maison Burtin. He was also until recently Chair of the Communication and Appellation Commission of the CIVC, Champagne's ruling body. More than any other single individual in the Champagne world, Paillard is both very powerful and still works every day up to his neck in champagne: selling, buying, planning strategy and protecting the most successful wine region in the world. He knows how to work the world; just days after I first met him for a discussion in London as he poured his own champagnes to the wine trade as humbly as a merchant's new recruit , he wrote back a personal letter mentioning what we had talked about.
Champagne Bruno Paillard is run privately and separately from Lanson-BCC, as the personal jewel of the Paillard family. Its exports and external affairs are run extremely capably by Alice his daughter (pictured, as we tasted in Reims). And I suspect she often runs the whole show too, though her father will quietly be completely clued up. It's a typically clever operation. First, it is a high quality boutique making a creamy, complex and wood-influenced style which also shows lovely balance, finesse and dry concision. It is sold into the limited channels of restaurants, hotels and fine wine merchants in the main, never in supermarkets, with total production at about .55m bottles per annum. By 2013 these champagnes were sold in 420 Michelin starred restaurants worldwide. There is a separately marketed second brand 'de Nauroy' – which sells a further .5m bottles in France thank you very much, into less rarified places.
Champagne Bruno Paillard has managed to be both new on the block and achieve an international reputation as a connoisseur's champagne. Exports are 75%. Paillard was the first producer to put the date of 'dégorgement' on the back label of every bottle, along with the 'encépagement' or grape blend. Paillard gives you in fact the month and the year. 'Disgorgement' is the removal of the bottle cap at the end of cellar-ageing and the expulsion of the plug of frozen deposit in the neck of the bottle. The wine gets an inevitable dose of oxygen from the open top and then the 'liqueur d'expédition' containing a secret formula of ingredients as well as a 'dosage' of sugar (usually not secret) dissolved in wine to sweeten and balance the acidity of the final champagne. The moment is important for the future development of the champagne. Ageing before disgorgement is reductive (without oxygen) and develops the complex flavours of 'autolysis' or yeast breakdown if it is allowed to go on for long enough. Ageing once the wine has had a hit of oxygen and the cork is in, is much more oxidative. The wine will lose its vivaciousness but gain in complexity like any aged wine. To the connoisseur, when high quality champagne is bought, you have a choice as to how long you want to age it post disgorgement or 'on the cork'. Having this date can therefore be very helpful, because normally there is little clue as to how long the wine has been aged since disgorgement. If the champagne is a vintage bottling, this date can also tell you more. Most vintage champagnes will be bottled in the spring of the year following the harvest.
If the vintage is '99, you can assume the bottling date and second fermentation was underway from May 2000. If you then see the bottle was disgorged in November 2005, then you know the wine was aged on its second lees for exactly 5 years and six months. So if you have a vintage wine, knowing the time of disgorgement tells you both about ageing on lees and ageing since.
Last year the house released an 'Old Disgorgements Collection' for the first time to illustrate the effects of ageing for enthusiasts. Two special cases had bottles of the Brut Première Cuvée (the Paillard entry level wine and 65% of production; a rosé version is 25% of production) with disgorgement dates in intervals from six months to 10 years ago. Alice Paillard led us through a comparison in Reims of two bottles, one based on 2005, 19-20% barrel fermented and blended from 42 villages' wines with 27% reserve wines from '04 and '02. The blend was 45PN, 22PM, 33CH in both cases. We were tasting in February 2010. The first bottle was disgorged Oct' '09, with 5 months post-disgorgement ageing, the second in Nov' '03 based on the '99 vintage, so with 6 years and 3 months post-disgorgement ageing. The difference was suitably dramatic. The first was pale light gold, fresh but very vinous. The second was a deeper gold and super complex, with dried peel, dark wood and spicy notes. There was fleeting quince and honey and a very complex iodic and aldehyde note with a whiff of sherry and whisky barrel.
The house is 40% self-sufficient in grapes, owning 32 ha of land after a 2012 new purchase of an extra 2.4ha, nearly 50% in grands crus, stretching across Oger, le Mesnil, Bouzy, Ambonnay, Festigny in the Marne and Les Riceys down in the Aube. There is a policy of continuing to acquire land when possible. No herbicides are used. Only the first pressing is vinified, the rest sold off. Malolactic is generally completed and the very modern glass offices and warehouse on the Epernay side of Reims' outskirts, with an average of four years' stock, has no underground cellar but production and ageing facilities are kept at a constant 10.5C and 80% humidity. That 'aircon' must be a hefty carbon footprint. The vinification is a mixture of stainless steel and wood. Dosages are generally 6-8g/L. This small house projects a genuine striving for elegance, modern sophistication and high quality. It is also down to earth, unpretentious and contemporary. Alice Paillard and her father are genuinely interested in the views of consumers, fans and those new to the wines. There is a reassuring openess about the information they provide about the house.
The Wines
The house style, already alluded to, is one of firm vinosity and dry elegance, with an emphasis on complex flavours from great quality fruit, the influence of wood and above all, a general policy of fairly long periods of lees-ageing. Over the last several years I have tasted the full range of this house several times and highly recommend them to those who love development and complexity in champagne. There was one occasion when I found the flavours slightly tired in all the wines on show and believe it was specific to one supplier – for some reason on that day they did not show well. If anything, it underlines how important it is to keep and age champagnes such as these in tip top conditions. They are not produced as young wines for early drinking. On every other opportunity, the wines have soared.
The comments on the wines here are an amalgum of notes from 2009-12:
Bruno Paillard Brut Premiere Cuvée NV 45PN 33CH 22PM. Fresh, attractive, well-made, Really incisive body and flavour. Mid-pale, lazy bead, bready, mild auytolysis. Savoury style on entry then plush and lush summer fruits. Creamy and round, classy and fresh. Similar note in 01/2012.
Bruno Paillard Premiere Cuvée Brut Rosé NV Mainly Pinot Noir, small fraction of Chardonnay. Coppery; demanding, toffee, Turkish delight and wild strawberries. Made by addition of fraction of red wine.
Bruno Paillard Blanc de Blancs Reserve Privée Grand Cru NV 100CH Nuts and development, toffee, treacle tart notes. Impressive but a mature and full B de B style. Very alive. Very good. Lovely creamy almond and pastry notes. Light mousse, deliberately made at 4.6 bar, not the usual 6. 6/7g/L First pressings of all grand cru fruit. Similar note in 01/2012.
Bruno Paillard Blanc de Blancs Brut Assemblage NV 100CH. Developed, approachable style; softish with a savoury crunch but quite classy complexity to the finish. In 01/2012 this was soft with a treacle tart pastry note (delicious!) and a little touch of whisky-like aldehydes. Graceful and complex.
Bruno Paillard Brut Vintage Blanc de Blancs '95 100CH Mid-pale, fresh, bready, long and lovely. Real substance. Very good. 6g/L
Bruno Paillard Brut Vintage Blanc de Blancs '99 Tasted 01/2012 Real nut and herb interest, a clear oxidative note but well-poised, not over-done.
Bruno Paillard Nec Plus Ultra '95 50PN 50CH D12/06 11 years on lees. Very persistent nose, floral, sherry, aldehydic and nougat/toffee. A mineral finish. 5g/L
See Wine Searcher.com for suppliers.
Champagne Bruno Paillard, Avenue de Champagne, Reims
0033 3 26 36 20 22
Accueil